Finding Your Trading Platform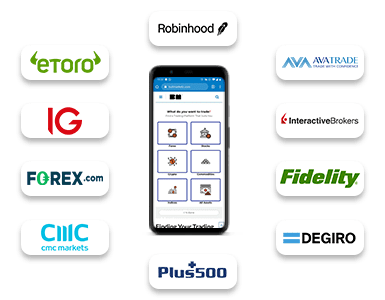 Finding the right trading platform, app, or broker is an individual process that takes countless hours and energy.
Questions like: "Can I trust the broker? What are the fees? What assets can I buy? What payment options can I use?" need to be answered.
Our service focuses on reducing your time and energy by giving you the most accurate platform, app, or broker for your specific needs, through collecting data and testing over 50 investment platforms out there.
We're dedicated to covering every detail of each broker and spend many hours reviewing and testing each one.
To back up our recommendations, we have also integrated ratings from Trustpilot, App Store, Google Play, and our own user rating system. 
We've also developed a tool that, in an instant, can help you find the best broker for you. All you have to do is answer a few simple questions and we will give you the best option.
Our expertise lies in finding the best trading platforms in specific jurisdictions around the world. We also cover basic trading guidelines, consumer protection, regulation, and licenses.
How We Test, Evaluate And Review Platforms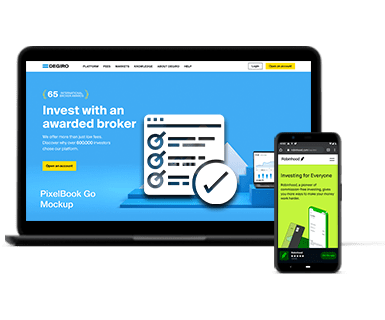 Our reviewing process is simple, and our goal is to make sure that we check out and test every single part of each broker.
This rigorous type of testing requires a group of professionals who spend many hours using a range of devices and tools.
After we've collected all the data we need, and tested all the features, we combine the information and compare it to other brokers.
In addition, we also consider what other traders and users have to say about each broker by visiting forums and reading other reviews.
Requirements: What We Look At
We have two sets of reviewing processes with slightly different goals and outlines.
The first one is the general review where we go into detail about every little part of each broker.
The second type of review is more specific and is based on a set of criteria.
For example, it could be a comparison of the best forex trading brokers or the best trading apps in the UK.
When we do these comparisons, we focus most of our efforts on the specific feature or criteria that we're comparing.
This means that a broker that scores high as a forex broker, might score low as a stock broker. 
Also, a great forex broker in the UK might not be available as a forex broker in South Africa, and so forth.
Naturally, the single most important requirement for any broker that we recommend is that it has to be safe.
Therefore, the first thing we check before we look at anything else is whether a broker is regulated with the appropriate licenses.
Any broker that isn't licensed won't be reviewed any further since they can't be considered safe to use.
The easiest way to check a broker's safety measure is to see who they are regulated by, since there are only a few really trustworthy regulatory bodies in the industry. Below is a sample list:
In addition, every country in the world has its own financial regulatory authority, such as Finansinspektionen (FI) in Sweden, and they tend to have a list of the brokers they approve of, as well as a blacklist of services to avoid.
Therefore, you, as a trader, can double-check the brokers we recommend with your nation's authority board.
How We Conduct The Tests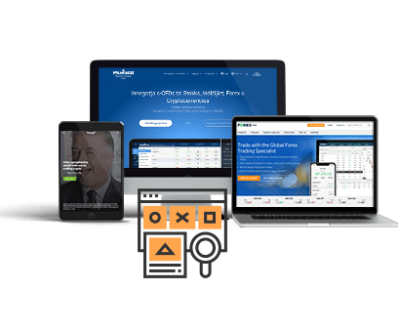 Our tests are conducted over several days, where each part of every broker is tested on whichever devices they support.
In general, this means each platform gets tested on a PC, Mac, iPhone, iPad, Android smartphone, and Android tablet.
In some cases, when necessary, we also conduct tests on Windows phones and Apple watches.
Web traders are tested in the three main browsers, using high-speed fiber-optic internet.
Our Team & Story
With over 10 years of international experience in the financial sector, our team has invaluable knowledge about the industry. 
We live, eat, and sleep trading and aim to provide the most accurate broker reviews and investment tips to help all our readers perform at their very best.
Furthermore, we're dedicated to transparency and take our reader's safety and integrity very seriously. That's why we only recommend the top investment brokers and trading services that prioritise safety, just like us.